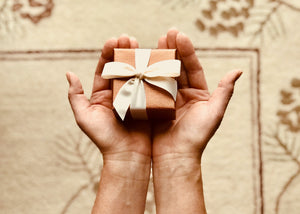 Jewelry Gifts By Occasion
Everyone wants to find something special and unique for a loved one on special occasions. Whether for a birthday, a wedding anniversary or an engagement, your gift has to be practical and memorable. Jewelry is that rare gift which is suitable for every occasion. Whether it's an annual celebration or a once-in-a-lifetime event, a gift of jewelry makes special moments memorable forever.  
Looking for truly meaningful jewelry gift ideas? From personalized pieces to dazzling diamonds and vibrant birthstones, Devon's Diamonds & Decor 
has the largest selection of beautiful
presents
 for
every occasion
.

Birthday Jewelry Gifts
Everyone wants to feel loved on their birthday, and what better way to show that special someone just how much you adore them than with jewelry?
Celebrate the birthday girl in your life with a loving gift that shows just how much you care. With stunning diamond earrings, a heart-shaped necklace, stylish gold hoops, a thoughtful personalized piece of jewelry, or a beautiful bracelet.
While there are countless options, birthstone jewelry makes for an especially meaningful birthday gift. Legend has it that wearing a birthstone during its associated month provides healing powers. These beautiful gemstones are a great way to personalize all types of jewelry, including rings, necklaces, bracelets, and earrings.
Celebrate his special day with a thoughtful birthday gift that brings a smile to his face. At Devon's Diamonds & Decor, we can help you find jewelry that both elevates his look and shows how much you love him. With stylish gold chains and an assortment of luxury watches, find a remarkable gift for the extraordinary man in your life.
Mother's Day Jewelry Gifts
You've given her the homemade cards and flowers, but you want to do more this Mother's Day. If you're wondering, "What's a good mother's day gift?" then Devon's Diamonds & Decor has you covered! This year celebrate the amazing mothers in your life with the perfect Mother's Day gift idea you know she'll love - jewelry. 
Mother's Day is the perfect time to show all the moms in your life how important they are and how much you appreciate them. A gift of jewelry will remind Mom how much she means to you each and every time she wears it. Jewelry featuring the birthstones of each of her children makes for an especially thoughtful
Mother's Day gift
. 
Shop Devon's Diamonds & Decor for the best Mother's Day gift today.
Father's Day Jewelry Gifts
This Father's Day, celebrate the amazing fathers and grandfathers in your life with the best Father's Day gift from Devon's Diamonds & Decor. While jewelry may not be the first thing that comes to mind when you're thinking of a gift for Dad, there are many options in our men's collection that will make his day extra special. Whether you're looking for a special, elegant jewelry piece or a personalized and thoughtful gift, Devon's has everything you need to select the best Father's Day gift. 
Some of the best sellers for
Father's Day gifts
 include watches, bracelets, cuff links, chains, and tie accessories.
 Shop Devon's Diamonds & Decor for the best Father's Day gift today.
Christmas Jewelry Gifts & Hanukkah Jewelry Gifts
The winter holidays are a great time to give a gift that sparkles and shines. Fitting items can be found for family and friends of all ages. Popular looks for young girls and teens include colorful stacking rings and bracelets. For boys, watches, or gold or silver chains are gifts that never go out of style. 
Valentine's Day Jewelry Gifts
Heart themed jewelry is the perfect match for this holiday that's all about celebrating love. A
diamond heart pendant
is one of the most popular Valentine's Day gifts. Valentine's Day is also a popular day for couples to make things official, and many get engaged on Valentine's Day! If a proposal is on your mind for this Valentine's Day, be sure to check out our
engagement ring collection
for ideas and inspiration! If you're not quite ready to tie the knot, but want to give a gift that symbolizes your love and commitment to your relationship, a promise ring would be the perfect Valentine's Day gift. 
Wedding & Anniversary Jewelry Gifts
On this special day each year, couples have the opportunity to give gifts that signify their continuing bond and love for each other. His and her anniversary bands are a perfect way to commemorate the occasion. Anniversary rings can be stacked with wedding and engagement rings or worn alone. Other popular anniversary gifts include diamond stud earrings for women and elegant timepieces for men.
No matter how many years you've been married, a gift of jewelry is always a wonderful symbol of love and commitment. Did you know that there is a gemstone or metal associated with each wedding anniversary? Read our guide about Anniversary Jewelry Gifts by Year.
Wedding Day Jewelry Gifts
In addition to the wedding bands couples exchange during their vows, many brides and grooms also choose to give each other meaningful gifts on their wedding day.
Looking for a gift of "something new" for the bride to be? You can go with a classic diamond tennis bracelet - which makes for a stunning and symbolic gift of everlasting love for the bride. Browse our selection of aquamarine, blue topaz, and sapphire jewelry and find your "something blue" too! Devon's Diamonds & Decor offers a variety of styles for every bride, including classic, romantic, vintage, and modern wedding jewelry. For the groom, a designer watch or a personalized pair of cufflinks will make his wedding day even more memorable.
New Baby & New Mom Jewelry Gifts
A new baby will be welcomed to the world with lots of presents, but don't forget the new mom! Push presents have become more and more common over the years, and they're not just for first time moms! A push present is a present a partner or woman's family gives to the birthing mother to mark the occasion of her giving birth to their child. In practice the present may be given before or after the birth, or even in the delivery room.
Popular "push gifts" include personalized items such as pendants or bracelets with the new baby's initial or birthstone. Diamond studs, diamond tennis bracelets, and diamond eternity bands have also been very popular items for push gifts in Boca Raton. With a little advanced planning, customized jewelry can contain the initials or name of a newborn or all of a family's children, as well as birth dates or other noteworthy numbers. 
Communion Jewelry Gifts, Confirmation Jewelry Gifts, Bar & Bat Mitzvah Jewelry Gifts
These ceremonies of faith are best marked with gifts featuring religious symbols. and by wearing such symbols, it show a person's outward sign of faith and hope. A cross or Star of David pendant is a good choice for both boys and girls. These symbols will serve as an ever-present reminder of their faith and values.
Graduation Jewelry Gifts
High school and college graduations are milestones that should be commemorated with gifts that the recipient will treasure for years to come. Every new grad, regardless of where they're headed, will welcome a gift that helps them build their wardrobe and accessories collection. Great graduation gifts include pendant necklaces, earrings, watches, and bracelets.
These gifts will become staples of their wardrobe as they venture further into adulthood and each time they see this precious gift, they will remember the hard work and determination they put into school.
Jewelry Stores Near Me
Looking for the perfect gift of jewelry for a loved one? Stop by our Boca Raton jewelry store or give us a call at (561) 430-6988.
---